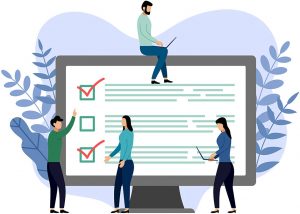 self-assessment tool
The online self-assessment tool on Safety and security is a flexible tool that can be used as a baseline to assess performance and prioritize "next steps," to support data-informed decisions making and to compare performance across time to determine progress in achieving goals and objectives.

Institutions
If you are a Higher Education Institution, two of the Intellectual Outputs of the UniSafe Project are dedicated to you.

Participants
Are you a student or a staff going to international mobility? So here you will find more info on the Course on Health and safety during international mobility.
6 Maggio 2022
May 2022 - University of Bologna